Help Us Save the Elephants
We are a small, highly effective field-based operation. Please support our work to secure a future for elephants. No donation is too small but the stakes for elephants and the wilderness they inhabit are high so please give generously.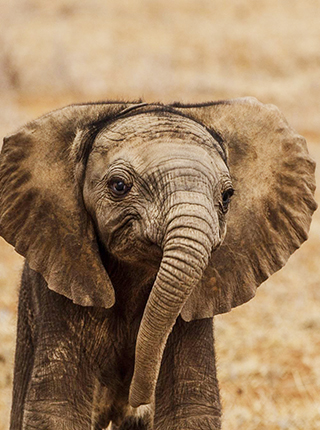 Donate in UK/International
Donate by Cheque
Please mail cheques payable to Save the Elephants, c/o Bircham Dyson Bell LLP, 50 Broadway, London SW1H 0BL. UK Reg. Charity No: 1118804, HMRC No: XT11693. Please include your address for the mailing of tax information.
Donate in USA
**Please note that you will be directed to a Wildnet page.
Donate by Cheque
Please mail cheques payable to Wildlife Conservation Network, 209 Mississippi Street, San Francisco, CA 94107 with a note indicating you would like your donation to go to Save the Elephants. Please include your address for the mailing of tax information. Tax Exempt ID #30-0108469
Bank Transfer
Donate via direct bank transfer. For details of our bank account please email info@savetheelephants.org and advise us of your name and address if you wish to be added to our mailing list.
Giving through your Employer
Many employers match charitable donations, increasing the impact of your gift. Check with your company to find out if they will match your donation.
Legacy
Leaving a legacy is one of the easiest ways to make a lasting gift to charity. A planned gift may help you give more to elephant conservation than you thought possible while still providing you (or someone you designate) with favorable financial and/or tax benefits. We would be grateful if you could inform us of your decision. For more information contact us on info@savetheelephants.org
Amazon Wish List
Want to donate specific items to Save the Elephants and help keep our costs down? Make a real difference to the protection of elephants, visit our 'Save the Elephants Wish List' on Amazon.com and donate today!
Donate with Confidence
Save the Elephants is a UK registered charity (no. 1118804) and 90% of all donations go to projects in the field. US donations sent through our partners the Wildlife Conservation Network (WCN) and earmarked for Save the Elephants are transmitted 100% to us.
2013 Analysis of Expenditure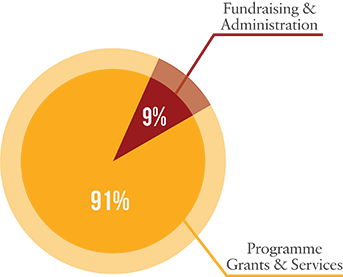 Internships
Each year, we accept a small number of interns to Save the Elephants in Kenya. These internships comprise 1-2 month professional placements with one of our research projects in Kenya, designed for university students or graduates pursuing a career in conservation, with skills in scientific data collection and analysis. These internships harness the skills of the interns. Interns contribute to our Long Term Monitoring work, behavioral studies, human elephant conflict or conservation education.
Spread the Word
The fate of elephants is in the balance. The record price of ivory has attracted organised crime, rebel militias and even terrorist groups, fuelling a surge of poaching across the continent. Without the outstanding support and generosity of our donors, STE would not be able to continue securing a future for the elephants. We urgently need your support, while there is still time. You can be of vital assistance by donating to either our core funds or to any of our projects.
Other Ways You Can Help
Over the last years our world-leading conservation efforts have been possible thanks to the dedication and generosity of loyal supporters. To join them you can donate in a number of ways:
At least 33,000 elephants are being killed every year for their ivory. The Elephant Crisis Fund provides quick, efficient support to the most effective projects aimed at stopping the killing, thwarting the traffickers and ending demand for ivory. Created by Save the Elephants and the Wildlife Conservation Network, 100% of funds reach the field.